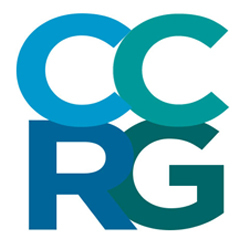 CCRG Crescent City Recruitment Group
K-8 Teacher Charter School All Subjects Certified and Non Certified
Grand Prairie, TX
Paid personal time, Paid holidays, Vision Insurance, Dental Insurance, Life Insurance, Health Insurance
New Grads encouraged to apply!
Currently we have roles for teachers at elementary, intermediate, and secondary (K-12) charter schools spanning across the greater Dallas area between Grand Prairie to Waxahachie, TX. Teachers with all specialties are encouraged to apply, there is a high need for Math and Science Teachers.
The client is accepting both Certified and Non Certified Teacher Applicants.
You will have competitive pay, as well as a complete benefits package. There are also opportunities for advancement into leadership roles.
We are seeking teachers with experience teaching Elementary - Middle - High School.
Teachers with all areas of focus are encouraged to apply with immediate start dates available!
The educational institutions we are supporting are looking for long-term, regularly scheduled employees. This is Not a temporary or substitute teacher role. CCRG has been asked to introduce qualified teacher applicants to the management team for direct hire.
The culture of this charter group is to foster a learning environment for students that promotes exemplary stewardship of moral code and academic excellence.
High Immediacy to place Educators in the following classes:
9th-12th grade Science Teacher
6th-8th grade Math Teacher
5th grade ELAR / Social Studies Teacher
5th grade Math / Science Teacher
Physical Education Teacher
Pre-K Teacher
Kindergarten Teacher
4th and 5th grade ELAR Teacher
4th and 5th grade Math Teacher
Education Requirements:
Completed Bachelor's degree
*Preferred not required - Completed State approved teacher preparation program/teacher certification
*Preferred not required - Completed subject certification exams for Math, Science, Special Education, or other focus.
Experience Requirements:
New and tenured teachers are encouraged to apply.
Experience with at-risk students within the general education population is preferred but not required.
Must have classroom experience teaching one or multiple grades in K-8 and 9 -12.
Qualifications:
Valid Teacher Certification Preferred but will consider Non Certified Applicants
Must be a U.S. citizen.
Responsibilities:
As a professional school teacher, you will be completing a variety of assignments to provide elementary, intermediate, and secondary students education in the Dallas area. You will perform a full range of professional teaching assignments in a full-functioning capacity. There will be considerable independent judgement used to make decisions in carrying out assignments. Guidelines may be available, but require adaptation or interpretation to determine appropriate courses of action for your students and school.
Skills:
Knowledge of the principles and practices of teaching.
Preferred Knowledge of subject areas in one of the fields of Language Arts, Social Studies, Math, Science, Technology, Engineering, Physical Education.
Ability to formulate courses of study and select instruction aids.
Ability to prepare lesson plans, conduct classes, construct test, and interpret test results.
Ability to evaluate ability, progress, behavior, and attitudes of students.
Ability to maintain discipline in the classroom setting.
Ability to maintain records, and prepare reports and correspondence.
Work Hours:
Regular school hours and teacher/administrative inservice days.
Crescent City Recruitment Group is a professional direct placement recruiting company that specializes in Education, Healthcare and IT candidate placement for direct employment. We are veteran-owned and have been in the staffing and recruiting space for over 20 years.
Equal Opportunity Employer.
dpl6dcskkh0v
322146108