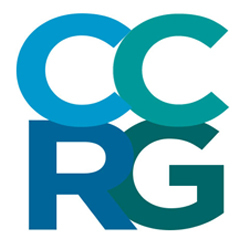 CCRG Crescent City Recruitment Group
Front of House Restaurant Manager
Sorry, this job has expired.
New Orleans, LA, United States
Paid personal time, Vision Insurance, Dental Insurance, Life Insurance, Health Insurance
$55,000.00 – $68,000.00 Annually
CCRG has been contracted to recruit and present qualified applicants for a New Orleans based restaurant Front of House Manager. We are looking for Food Service Industry Professionals with a minimum of 2 years Restaurant Management experience, and preferably a Bachelor's Degree.
The annual salary compensation range is $55,000 - $68,000 dependent on your experience level.
There is an immediacy to hire, this role will be placed within the month. Please do not delay in submitting your information for consideration.
You will be considered a qualified applicant if you have:
At least 2 years experience working in a full service Restaurant as a Manager.
Bachelor's Degree is preferred but not required.
As a Restaurant Manager, you must possess superb communication and customer service skills necessary to connect with a diverse customer base and motivate a top-performing team.
To be successful in this position you will need to be flexible and a customer-focused employee who thrives on a somewhat chaotic work environment, yet also have strong organizational skills.
Scope of the position:
Manage all areas of operations for including marketing and human resources, while ensuring the Company's standards of quality, service, and operations are maintained.
Manage operations during scheduled shifts that include daily decision-making, staff support, scheduling, and planning while upholding standards, product quality, and cleanliness.
Frequently interacts with guests to ensure they receive a great experience; follows up on any issues and complaints they may have.
Ensures all newly hired team members follow and complete their appropriate training plan, including required electronic paperwork.
Maintain an accurate and up-to-date manpower plan of Department staffing needs.
Prepares schedules and ensures that their department is staffed for all shifts.
Staff, train, and develop their department's hourly team members through ongoing feedback and coaching, the establishment of performance expectations and by conducting performance reviews on a regular basis.
Identify operational opportunities to build sales and control costs; develop and implement plans to address opportunities (i.e., R&M, marketing).
Perform liquor, wine, and beer check in to ensure proper invoicing.
Ensure proper security procedures are in place to protect team members',guests' and Company assets, including security of beer walk-in, liquor room, store room, freezer and office.
Prepare shift reports.
Directly supervise team members, coaching, correcting behaviors as needed, and providing recognition to continuously improve performance.
When acting as Manager on duty, oversee all of the restaurant's operations, and conduct root cause analysis as needed to guarantee operational efficiency and excellent guest experience.
Ensure great food is served to every guest through managing all team members.
Manages inventory efficiently, accurately, and in a cost-effective manner.
Fosters open communication with BOH and FOH staff.
Crescent City Recruitment Group is a professional direct placement recruiting company that specializes in Education, Healthcare and IT candidate placement for direct employment. We are veteran-owned and have been in the staffing and recruiting space for over 20 years.
Equal Opportunity Employer.
mfdfp1bt8s9x
632208515