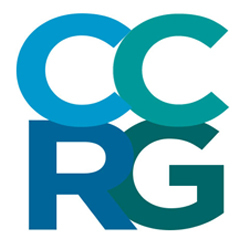 CCRG Crescent City Recruitment Group
Director of Nursing Services (DON) Sign-On Bonus
Sorry, this job has expired.
New Orleans, LA
401K / Retirement plan, Vision Insurance, Dental Insurance, Life Insurance, Health Insurance
$85,000.00 – $110,000.00 Annually
We are currently recruiting for multiple Director of Nursing openings with various experience levels for our clients located across the New Orleans area. All Registered Nurses with some managerial experience are encouraged to submit your interest due to the wide range of DON opportunities we are contracted to recruit for. These openings are direct placement for employment, you will be working directly for and with your new employer, not an agency.
Significant signing bonuses are being offered and will be discussed in the interview! 
The average annual compensation for the Director of Nursing roles with the medical / hospital groups are ranging between $85k - $110k.
To be considered as a serious applicant, you must be currently licensed and have an unencumbered Registered Nursing License in the State of Louisiana.
You will also be offered a full comprehensive benefits package, including:
Full Medical and Dental Insurance
Disability Insurance
401(k) with company match
PTO
Paid holidays
And More!
As the Director of Nursing your general scope of work and responsibilities include:
Provide clinical oversight of all nursing care employees, services and functions.
Ensure high quality and safe delivery of nursing care services to all residents.
Coordinate provision of nursing care services with strict adherence to administrative policies, state regulations, and accreditation standards.
manage daily operations including supervising staff
Lead the quality assurance committee team as well as help identify areas of attention 
Round with credentialed physicians 
Plan, develop and evaluate nursing services, programs and activities
Lead in the recruitment, hiring process and evaluation of nursing staff
Provide on-call responsibility
Be available to activate during emergency situations; inclement weather, pandemic, etc.
Requirements:
Must have a Bachelor's Degree with a major in Nursing or other health related field (BS-RN).
Experience in a nursing leadership position
Experience in a setting to be familiar with JACO, LDH, CMS regulations
Strong written and verbal communication skills 
Knowledge of Louisiana Medicare/ Medicaid regulations and Department of Health and Hospitals Regulations
About us:
Crescent City Recruitment Group is a professional direct placement recruiting company that specializes in Education, Healthcare and IT candidate placement for direct employment. We are veteran-owned and have been in the staffing and recruiting space for over 20 years.
For immediate consideration please send your updated resume and we will contact you promptly!
We are an Equal Opportunity Employer.
ujwyt0kacfkp
314929229