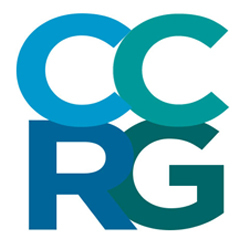 CCRG Crescent City Recruitment Group
Special Education High School Teacher
Sorry, this job has expired.
Fort Worth, TX
Paid personal time, Paid holidays, Vision Insurance, Dental Insurance, Life Insurance, Health Insurance
Currently we have roles for Special Education teachers for grades 9 - 12, high school charter schools across the greater Dallas - Fort Worth area. There are several schools with multiple openings, when you apply let us know which side of town you would like to work in. Teachers with all specialties are encouraged to apply, immediate placement opportunities for Special Education Teachers. After you apply, our first conversation will cover any questions you have about the openings, your teaching background, and what you are looking for in your teaching career.
New Grads are equally encouraged to apply.
You will have competitive pay, as well as a complete benefits package. There are also opportunities for advancement into leadership roles.
We are seeking teachers with experience teaching Special Education in a high school setting.
The educational institutions we are supporting are looking for long-term, regularly scheduled employees. This is not a temporary or substitute teacher role. CCRG has been asked to introduce qualified teachers to the management team for direct hire.
The culture of this charter group is to foster a learning environment for students that promotes exemplary stewardship of moral code and academic excellence.
Education Requirements:
Completed Bachelor's degree
Completed State -approved teacher preparation program/teacher certification
Completed subject certification exams for Math, Science, Special Education, or other focus.
Experience Requirements:
New and tenured teachers are encouraged to apply.
Must have classroom experience teaching one or multiple grades.
Qualifications:
Valid Teacher Certification
Must be a U.S. citizen.
Responsibilities:
As a professional school teacher, you will be completing a variety of assignments to provide elementary and secondary students education in the greater Dallas - Fort Worth area. Special Education Teachers are responsible for working with students that experience emotional, learning, and physical disabilities and are eligible for special education programs and services determined by an IEP committee.
As part of the Special Education Teaching team, you will identify students with special needs, organize student caseloads with an effective IEPC system, and establish and implement strategies to support student academic growth and progress in consideration of individual level disabilities.
From time to time you may also work with at-risk students within the general education population and in the general education classrooms in conjunction with the support they are providing to students with special needs.
You will collaborate with other classroom teachers, school psychologist, learning disabilities specialist, speech and hearing specialist, and school social workers to provide an integrated plan for developing the capacities of the students.
You will be setting learning goals for each student, assess their progress, and record the student evaluations.
It will be expected that all teachers, including the Special Education Teaching Team, update parents on the progress of their students and enlist parental support with behavior control and home activities designed to supplement the students classroom lessons.
Work Hours:
Regular school hours and teacher/administrative inservice days.
Crescent City Recruitment Group is a professional direct placement recruiting company that specializes in Education, Healthcare and IT candidate placement for direct employment. We are veteran-owned and have been in the staffing and recruiting space for over 20 years.
Equal Opportunity Employer.
whepy2nlyixp
124971882